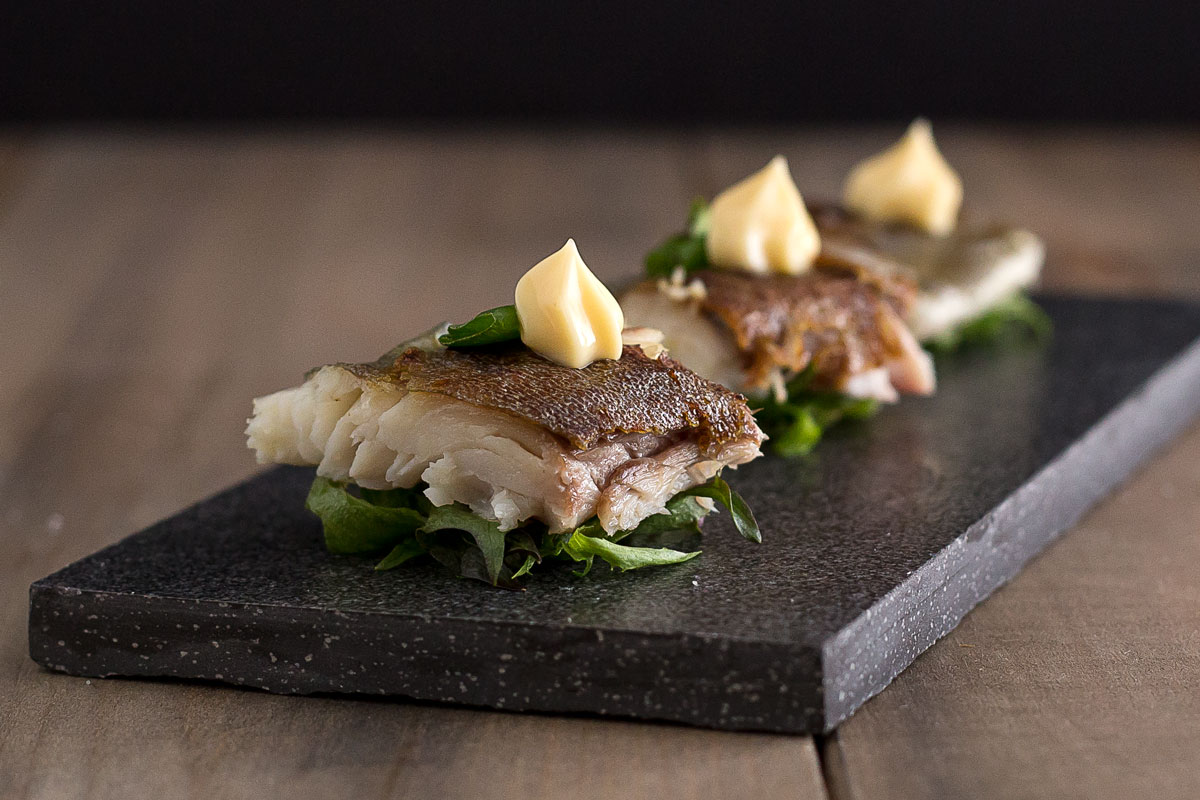 Ready to add something incredibly easy and tasty to your cooking repertoire? This Pomfret Pan-fried recipe takes less than 15 minutes to season and cook, making it delicious AND perfect for a weeknight meal. If your kids eat seafood, they'll love it, and if they don't, this is an excellent recipe to introduce them into this food category.
The Golden Pomfret is my FAVOURITE fish to eat with no exceptions. My mother started cooking this for me from a very young age. The Golden Pomfret's natural taste is something to be celebrated—little to no seasoning will compliment it best. It's prized for being one of the few non-fishy tasting fish, with its flat shape, subtle sweet taste and firm texture. It is relatively easy to cook and consume, as you can cook the entire fish whole and the large bone structure makes isolating the fish meat a breeze (compared to some fish that have many tiny bones to eat around).
Occasionally, Pomfrets are also called Pompano or Butter fish, although this naming seems to vary from location and grocery store. In different languages Pomfret is also known as 金鲳魚 (Chinese), Avoli (Malayalam), Vawal (Tamil).
If you're wondering where you can find this miracle fish, they are readily available in the seafood section of most Chinese grocery stores in the Greater Toronto Area such as TnT, Foodie, Sunny Supermarket. If the location of these stores are inconvenient for you, here is a list of the Best Fish Stores in Toronto from Blog TO (call ahead to check if they have golden pomfret before going). I suggest spending the extra few dollars to purchase the fish defrosted and gutted because they are difficult to clean and if you don't do it well, the pomfret will taste bitter at the lower front half of the fish. Yes, I speak from experience.
My mother serves this dish with a side of mayonnaise which is another alternative to serving the fish with lemon wedges. I eat the meat right off the bones of the fish, although you can cut and present it like I have in the photo (in my opinion, the fish tastes too good to wait!).  I hope you enjoy this Pomfret Pan-Fried recipe it as much as I do!
Pomfret Pan-Fried  (金鲳魚)
YIELD: 1 whole fish (3-4 portions when served with rice)
ACTIVE TIME: 10 minutes
TOTAL TIME (active + inactive time): 15 minutes
CREDITS: Mother & Aunt
---
INGREDIENTS
1 tsp cooking oil
1 tsp salt
1 Golden Pomfret (approx. 550g)
pepper to taste
lemon wedge on the side
---
INSTRUCTIONS
Using a damp paper towel, clean any leftover residue off the fish and pat dry completely dry. Create 3-4 neat slits into both sides of the fish. Rub the oil onto the surface of the fish and sprinkle generously with salt.
Heat a non-stick pan on slightly-above-medium heat. When pan is hot, place the fish on the pan and cook until the pan-side down is dark golden-brown and crispy (4-5 minutes).  Using a spatula or tongs, flip to the other side and repeat. Serve hot with lemon wedges or mayonnaise on the side.
---
NOTES
The time of cooking really depends on the size of the fish, keep an eye on it and check when the pan-side down becomes a dark golden-brown color.
The fish is done cooking when the flesh is opaque and you can remove the meat from the bones cleanly. If you still see any translucent meat near the bones, or have any difficulty removing the meat, cook it for 1-2 minutes longer.